What Walaa Wants
Watch the film here.
"What Walaa Wants is the unexpectedly thrilling coming-of-age documentary of the year!"
– The Globe & Mail
What Walaa Wants is a co-production between Iambic Dream Films, Denmark based Final Cut For Real, Murmur Media and The National Film Board of Canada.
THE STORY
What Walaa Wants is the story of a young woman who is determined to become one of the few women on the Palestinian Security Forces. Walaa was raised in Balata, which is the largest refugee camp in the West Bank.  At the age of 8, her mother was sent to an Israeli prison for aiding a suicide bomber in a failed attempt. Walaa and her brother were raised by relatives until Walaa was 15 and her mother Latifa was released. With her mother's approval, Walaa is determined to survive bootcamp and achieve her goal of becoming a police officer – a big challenge for a girl who breaks all the rules.
CRITICAL ACCLAIM
"Walaa is a force. The immensity of her presence is undeniable. In a world that continues to dehumanize and victimize Palestinian people, reducing lives to numbers without names or stories, it is refreshing to see a film that portrays such a proud, resilient, young Palestinian woman. You will remember Walaa."
– POV Magazine
RECOGNITION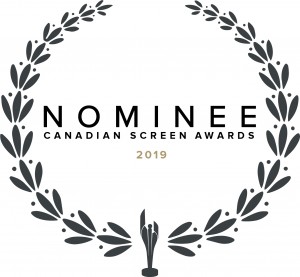 TED ROGERS BEST FEATURE LENGTH DOCUMENTARY
BEST CINEMATOGRAPHY IN A FEATURE LENGTH DOCUMENTARY
BEST EDITING IN A FEATURE LENGTH DOCUMENTARY